GREAT NEWS FROM THE CROW ACADEMY!
It has taken a long time but we are extremely happy to announce that AT LAST the Hardback, imitation-Leather-Bound, Collectors Edition of IGNITING THE FIRE: The Art of Romantic Submission is FINALLY AVAILABLE on Amazon!
For some time now we have been receiving your impassioned requests for this Gorgeous, Photo-Filled, Hardback Edition, and we are overjoyed to release it to the public at last.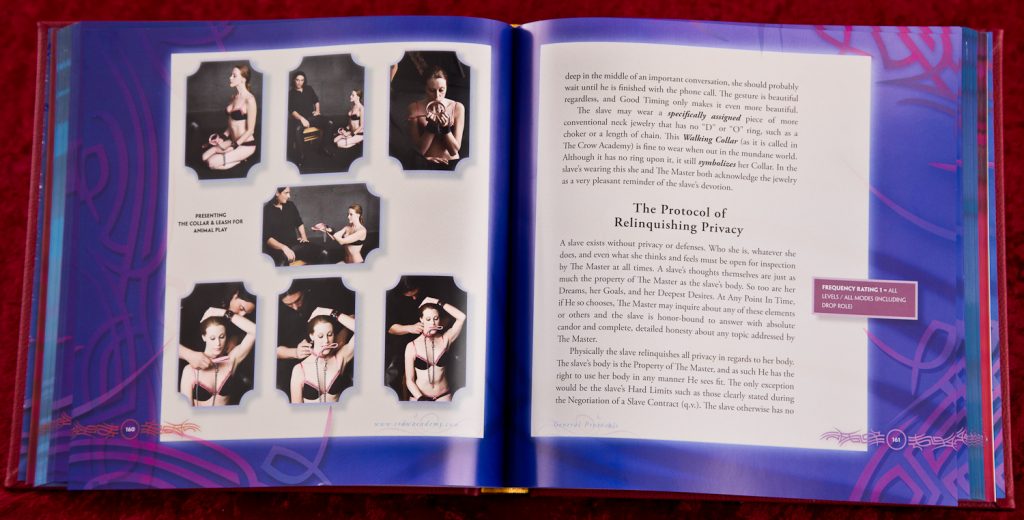 Printed entirely on Photo-Quality paper with hundreds of photos by world famous photographers Ken Marcus and Perry Gallagher, this tome was meant to exceed all expectations.
With Gold-Stamped titles on truly Superior Quality Imitation Red Leather, and best of all Original Background Art on Every Single Page, this is and always was  the way IGNITING THE FIRE was intended to be seen, held, enjoyed, and shared with your partner.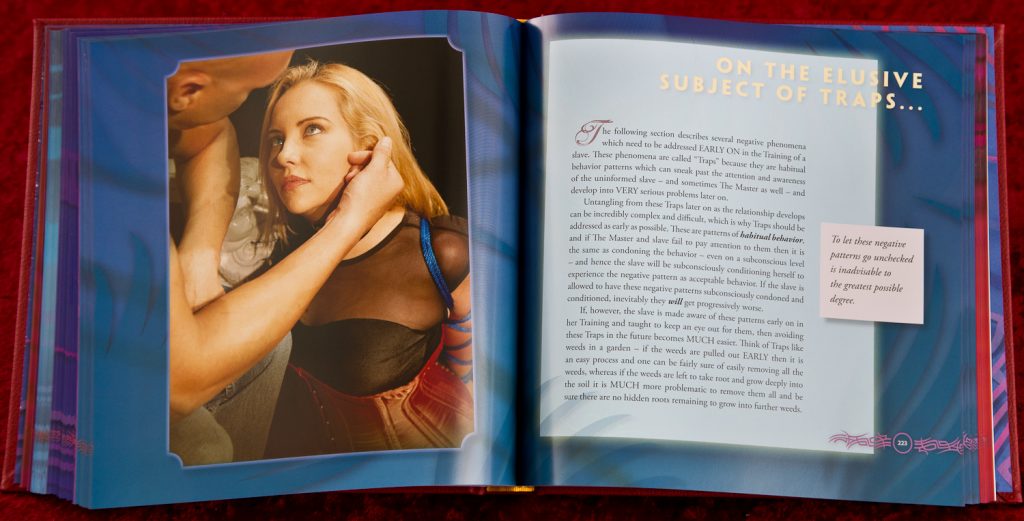 Written for every level of experience – from absolute beginner to seasoned BDSM veteran, this Complete A-Z Guide on building Romantic D/s Relationships is the book you have been waiting for…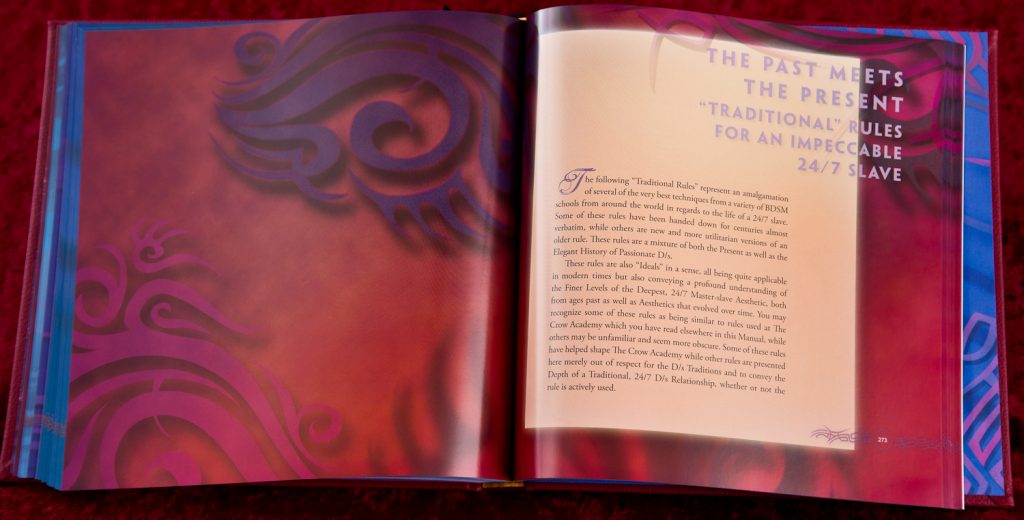 MORE ABOUT THE IGNITING THE FIRE HARDBACK EDITION:
Enter the Romantic world of Domination & Submission. With hundreds of Gorgeous Photos by world famous photographers Ken Marcus and Perry Gallagher, this imitation-Leather-Bound "IGNITING THE FIRE" Collectors Edition provides a complete step-by-step, A-Z Guide to creating wildly passionate BDSM Relationships.
The Crow Academy Style of D/s is about Love, Romance, and Lasting Kinky Relationships. IGNITING THE FIRE makes every concept perfectly clear, with insight and inspiration for Dominants, Submissives, Tops, Bottoms, and Switches everywhere. This beautiful manual is for every level of experience, from absolute newcomer to seasoned BDSM veteran.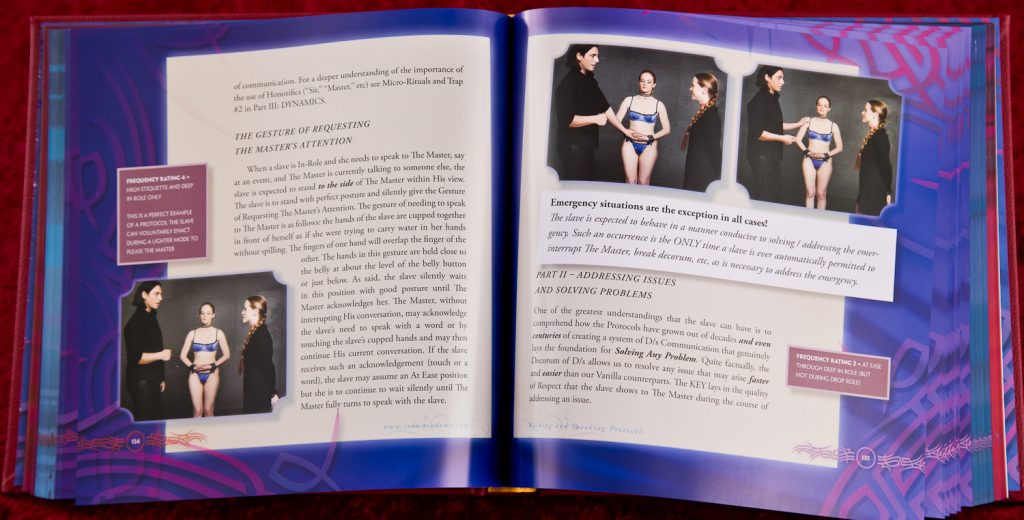 Learn about the amazing connection found in Dominant-Submissive Relationships and make your own relationship Stronger Than Ever. "IGNITING THE FIRE" will teach you a vast number of Proven Techniques perfected over decades… and even centuries… from the Real World of Domination and Submission.  Master Arcane will safely guide you past the pitfalls and onwards to the BDSM bliss that you've been craving. Begin immediately with a full repertoire of Precise Positions, Clear Commands, and Exquisite Etiquette.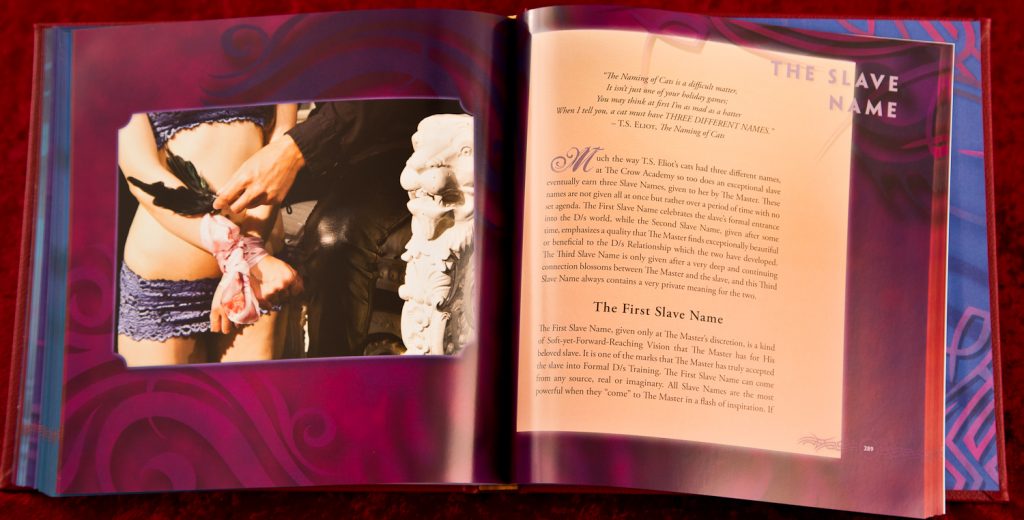 ADDED BONUS:
Each book comes with Free Membership to The Crow Academy Members Lounge with educational Webinars & Videos, a Members Library, anonymous Forums, and more to further guide you on your BDSM Journey. Master Arcane of The Crow Academy is one of today's most respected experts in the BDSM and D/s Arts. His intense dedication to advancing ancient BDSM traditions alongside the euphoric passion of the modern D/s Experience continues to enlighten students and audiences around the globe. Come learn more about The Crow Academy on our "Master Arcane" YouTube channel and The Crow Academy website.